This is Mir
This is my image of the day...
I chose it because it is very emotionally charged, he looks verry upset..
Image source:
http://www.guardian.co.uk/football/2010/apr/01/albert-riera-spartak-moscow-transfer
Story:
He just couldn't believe his eyes. This just couldn't be happening.
(here i google searched Albert-Riera for more images...)
Before he had been confident, determined, invincible.
No weight of despair rested upon his shoulders, he was so confident he could even fly...
Before this day, he was a strong and happy man.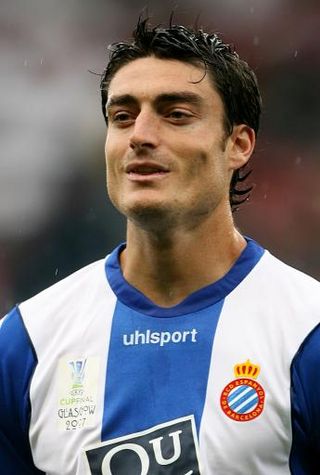 But today, something changed drastically, his whole world turned upside down
when he saw
.....(Shelley continue here)